Credentials & Affiliations
MSW: University at Buffalo - 1987

MA Psychology: University at Buffalo - 1994
Doctoral Studies: University of Washington - 1996-97
Licensed Independent Clinical Social Worker
WA State Certified Clinical Supervisor
American Group Psychotherapy Association - member
Puget Sound Group Psychotherapy Association -former board member, frequent presenter & member
Seattle Counselors Association - member
WA State Society of Clinical Social Workers -member
Clinical Social Workers Association - member
WA State Coalition of Mental Health Professionals & Consumers - member
Over the years I've lead a variety of groups including:
Women's Supportive Therapy Groups, Interpersonal Psychotherapy groups, Grief Groups, Healing from Sexual Abuse Groups, Single Women's Groups, Adult Children of Alcoholics/Addicts Groups, Women-in-Transition Groups, and more.
In addition to leading groups, I provide supervision to psychotherapists seeking licensure, and consultation toother licensed clinicians interested in developing or enhancing their own group skills.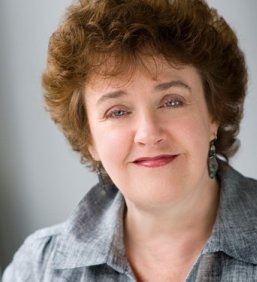 My Journey to Group Work
As a young Psychotherapist working toward licensure, I sought out the supervision & tutelage of an wonderfully talented Group Specialist— Yvonne C Smith, LMFT. I quickly fell in love with group work, and after a few years, began facilitating my own groups. Yvonne, sadly, has been gone for years, but her influence & teachings are still with me 25+ years later.
Now, as a seasoned clinician, and life-long learner, I participate in continuing education through the American Group Psychotherapy Association and its affiliates.
I love working in group, and consider it a privilege to be a part of the change & growth process.