"Thirty-Somethings!"
~This group will open to new members in January 2018~
Meets Monthly one Friday a month from 3pm-4:45pm (usually 4th Friday)
Amazing things can happen when a group of women come together.
This group provides a confidential and non-judgmental space for women to share & support one another.
Members benefit from each other's life experience, perspective and wisdom on a variety of life issues. Topics/themes are decided collectively and may include: self-confidence, the experience of being single or partnered, changing interpersonal boundaries, having more satisfying relationships, using one's voice, personal challenges, career direction, self-care, etc.
Group becomes a touchstone, and a place to have meaningful conversations that may be missing elsewhere in life.
Members of this group have good self-awareness, are content in most areas of life, and are curious about themselves and others.
Group details:
When does the group meet?
Once monthly: usually on the 4th Friday
Time of session?
3pm-4:45pm (1 hr & 45 mim)
Cost:
$50.00 per session/month
Is anything else required?
Prospective members are required to have one individual assessment session with the facilitator.
This sessionis designed to assess mutual fit, to answer questions, and to prepare theprospective member for group participation.
This group will open to new members in January 2018. Call this fall if you may be interested in a place in this group.
"Joining a group that meets even just once a month produces the same happiness gain as doubling your income."

Bowling Alone: The Collapse and Revival of American Community. Robert D. Putnam, 2000.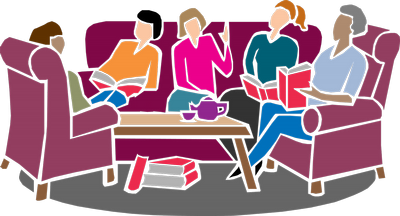 While the idea of group can initially be intimidating, new members usually feel more comfortable than they expect to.
Group can be a powerful forum for change.
By listening and attuning to others, we learn to build genuine connection that may be missing elsewhere in life.
Group provides a mirror for reflection—and helps us see who we really are in the world, as well as what might be holding us back.