Clinical Consultation Group
*New Monthly Friday Group*: Begins January 2018 (Check back for details~)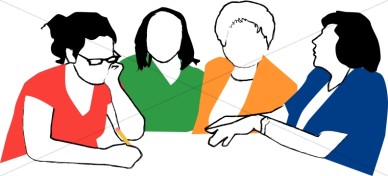 I have been providing clinical supervision and consultation since 1991. I am a Washington State Department of Health Approved Clinical Supervisor, and currently conduct consultation groups for licensed clinicians. I work with Clinical Social workers, Psychologists, Marriage & Family Therapists, and Mental Health Counselors.

My scope of practice includes a variety of adult populations, including those impacted by trauma & abuse. My consultation groups are open to licensed clinicians seeking support, guidance, clinical skill & professional development.

My consultation approach is influenced by: therapeutic use of self, psychodynamic theory, trauma theory, collaborative & group processes, among other influences. My work is also informed by humanistic and feminist theories.

Group topics include: counter-transference issues, professional identity/development, self-care, ethical, cultural & diversity issues, practice tending, and case material.

Please call for more information or an interview if you are interested in joining the group which begins in January 2018.