Clinical Consultation Group
*Second Friday Monthly Group*
-This group is currently full~
1pm-2:30pm
Fee: $50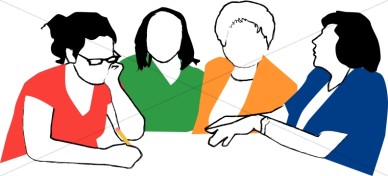 As clinicians we all need confidential & nonjudgmental places to receive support, try on new perspectives, and generally grow as clinicians. Belonging to a consultation group can provide an invaluable touchstone in our professional and personal self-care.


Topics/themes are decided collectively, and may include: the therapeutic relationship, professional identity evolution, assessment skills, ethics, developing awareness of how privilege and power may affect our work, self-disclosure/boundaries, countertransference, case material, etc.


Group is also a safe place to discuss & troubleshoot professional issues (e.g., fees, policies, insurance headaches, etc.) Members have the benefit of developing community with one another, and benefit from each other's wisdom & experience. We also have the opportunity to observe and learn from our dynamics as a group. And...while we have many serious & stimulating conversations, we also have fun.

Consultees make a commitment to six sessions, with an option to renew once the first six months is over. If you'd like more information, or to set up a no-charge interview to see if we are a good "fit", please feel free to contact me.